Brandon Couples Counseling
Making relationships work is no easy feat. With different backgrounds, beliefs, love languages, routines, and personalities, you and your partner are bound to have arguments in one way or another.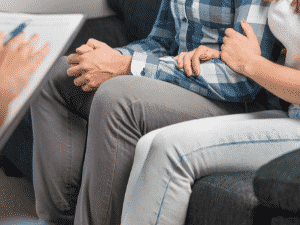 Whether you've only been part of a couple for a year or you've been together for decades already, the risk of falling apart is still there. That is why it is important to consistently pay attention to how you communicate, address your partner's needs, and express love in all ways possible. When conflicts slowly make your relationship harder to maintain, have no shame in seeking help from a counseling expert.
Tampa Counseling serves individuals interested in improving their relationships either in our office or virtually from the comfort of your own home. The goal is to make you feel safe and comfortable to discuss the things that strain your relationship with your partner. Our counselors will give honest feedback and help you create effective communication with your partner.
Our counselors use the Gottman Method of marriage therapy, which focuses on the emotions the couple brings into a session, on dysfunctional negative interaction patterns, and on replacing them in order to make conflict discussions more functional and constructive. This marriage therapy also addresses things like trauma and empowers couples to turn toward one another during their hardest moments. With married couples that are grappling with things like infidelity, the Gottman method utilizes an approach to atone, attune and attach the couple again should both partners be willing to work through things.
Do you feel that you're merely coexisting with your partner? Do you seek affection outside of your relationship? Is a major change causing a rift between you and your spouse? Allow us to help you address the root cause of the problem and get your relationship back on track.
Call Tampa Counseling at (813) 592-1912 for your Free Consultation with our Brandon Couples Counseling experts!
Support for Struggling Relationships
Counseling for Couples
Whether you are married, living together, dating for a couple of years, or in a relatively new relationship, our Brandon couples counseling will be tailored to your specific needs as an individual and as you relate to your partner. Our counselors are highly trained and experienced in providing a caring, supportive, and non-judgmental environment where you can mend and strengthen your relationship.
Going to couples counseling will not only help you forgive and better understand your partner. Our relationship counselors can also provide invaluable insights as you make big decision that will affect your partnership.
Some of the issues that couples counseling can help resolve are the following:
Dysfunctional communication

Unhealthy boundaries

Intimacy problems

Career choices

Marriage plans

Substance abuse

Negative habits
The cause of conflict will vary from one relationship to another. What is consistent is the need for healthy communication for the problem to be thoroughly analyzed and for each partner to realize what the other truly wants. Once an understanding is met and both partners are willing to compromise and improve for the good of the relationship, the couple can gradually rekindle the romance they first had.
Taking the Plunge
Premarital Counseling
You can never fully prepare for the challenges that will occur in your marriage. Fortunately, there is a way to equip yourself with techniques and knowledge on how you can effectively work with your future spouse in order to resolve possible conflicts in the future.
With premarital counseling, our Brandon couples counseling experts will help you learn how to discuss major marriage aspects with your partner in a healthy and productive manner. This will allow you to explore important issues and ideas that may be a source of friction or marital stress. Counseling will also help you set realistic expectations for you and your partner, avoiding future major misunderstandings that may lead to separation.
Some important issues to go over in premarital counseling include the following:
Individual and joint finances

Family planning

Infertility

Beliefs and values

Different cultures

Problem-solving strategies

Decision-making methods

Sex and intimacy

Career choices

Influence of families and friends in the marriage
Premarital counseling can help clear your vision of what your marriage will look like, taking into account what both you and your partner want and need from the relationship. We can help you develop preventive plans against heated arguments, emotional pain, and loss of intimacy as much as possible.
Reconnecting & Rebuilding
Marriage Counseling
Marriage will take more a lot than love for it to last. Commitment, communication, trust, faithfulness, and understanding are just a few of the important things that every married couple should practice. In the event that conflicts grow bigger than your ability to forgive and maintain a peaceful and affectionate relationship, the courage to ask for professional help is also vital.
Our Brandon, FL couples counseling experts are always ready to provide a safe space where you can effectively discuss your difficulties and learn how to address them with your spouse. Our marriage counselors will help individuals recognize the emotional, psychological, and behavioral patterns that cause problems in your marriage.
We can provide you with tools and insights on how to properly deal with all types of marital conflicts and areas of concern, including the following:
Family roles

Parenting styles

Financial management

Infidelity

Lack of intimacy

Method of communication
Aside from helping you resolve conflict, marriage counseling for individuals is also helpful in simply improving your relationship as you move forward. Even without a problem, you can see our marriage counselors and gain insight on how to better manage the relationship, make major decisions, and prepare for significant changes or possible issues.
Becoming a Better Partner
Counseling for Individuals
For a relationship to last, both partners should put great effort into understanding one another and meeting each other halfway. Aside from going into couples counseling to address issues in the relationship, this can also be done through individual counseling.
This is your time to deal with personal issues that are already affecting your partner and the course of your relationship. These issues can be emotional, psychological, or behavioral, such as the following:
Substance abuse

Anger issues

Depression

Anxiety

Unhealthy/unhygienic habits

Compulsive buying behavior

Contrasting beliefs
Our counselors will help you create and follow an actionable strategy to improve yourself and avoid revisiting the same negative patterns in the future.
Additionally, you can also make use of our individual counseling to address the existing problems in the relationship itself. Although it will work better if you and your partner get some counseling, going alone will still have better results than not going at all because your partner is unwilling.
Let's Talk Now – Free Consultation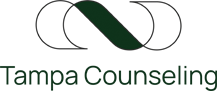 Not everyone has someone to love and gets the chance to be loved back. If you already found someone to whom you can commit, you owe it to the both of you to try everything that will make the relationship work.
From making yourself a better partner to resolving conflicts as effectively as possible, our relationship counselors can give invaluable insights to help make your relationship blissful and long-lasting.
Call Tampa Counseling today at (813) 592-1912 for your Free Consultation with our Brandon Couples Counseling experts!