Seffner Individual Counseling
How you carry yourself will affect everything and everyone around you. Having unresolved personal issues can negatively affect your spouse, children, career, and how you deal with every other aspect of your life.
If your negative thoughts, emotions, and actions are already diminishing the quality of your life, or you want to prevent your mind and mental health from going in that direction, seeking help from a counselor may help. Tampa Counseling offers Seffner individual counseling for anyone who wishes to beat the conflicts that stop them from having a full and happy life.
Our expert counselors can provide you with a solid support system and invaluable insights on how to heal from your emotional wounds, mental health problems, and behavioral issues. Whether you are in a relationship, a parent, or an individual looking for success and happiness, we will help you become better at your role and achieve your goals in life.
Depending on where you're comfortable, our individual counseling sessions can be done at our office or your own home. Regardless of the location, however, our counselors guarantee to work on connecting with you in order to understand and meet all your needs.
Call Tampa Counseling at (813) 592-1912 for your Free Consultation with our Seffner Individual Counseling experts!
Becoming the Best "You"
Counseling for Individuals
Once you reach the best version of yourself, happiness in every aspect of your life ideally follows. However, the journey to personal growth can be challenging, confusing, and overwhelming. This is why our Seffner individual counseling experts are passionate about extending our knowledge and help you realize your full potential.
You may know what's lacking in your character or what thoughts and emotions are holding you back. But in many cases, the real problem lies in not knowing what to do how to change them, in not having the tools to help in the process, and in the absence of a support system that provides both encouragement and gentle yet firm criticism.
At Tampa Counseling, you will work with an expert life coach who will guide and equip you to overcome the obstacles in your life. Although we don't guarantee an easy life after our sessions, we can help you improve your mental and emotional health in order to improve your behavioral patterns as you go through changes, challenges, and daily living.
From personal issues that you want resolving to life roles where you need improvement (parenthood, romantic partner, employee, etc.), our counselors can provide the individual counseling appropriate for your situation. We can also help you come up with big decisions and make sense of and adjust to major changes in your life.
Included in the issues we handle are the following:
Mental health issues

Eating disorders

Substance abuse

Grief

Trauma recovery

Anger management

Career choices
Support for Struggling Relationships
Counseling for Couples
Aside from improving your overall wellbeing and helping you reach success in your life, our Seffner individual counseling experts can also help you become a better romantic partner. Whether you are dating, living together, or married with kids, we can give you objective insights on how to keep your relationship happy and strong.
Although couples counseling usually works by meeting the couple together, our counselors can also meet you one-on-one to help assess your emotions, thoughts, and actions that negatively affect your partner and relationship. We will help you recognize your shortcomings, understand their effects on your partner, and come up with a plan to improve these patterns.
Meeting our life coach alone can also be done if your partner is unwilling to participate in the counseling. You may not be the one at fault, but having knowledge on how to make things better can still do wonders in a relationship.
Some of the issues we can help with include the following:
Clashing beliefs

Financial management

Communication issues

Lack of intimacy

Different relationship expectations

Infidelity
Creating a Healthy, Happy Home Life
Family Counseling
The needs of every family member will affect the roles and rules of the entire family. If one member has unresolved issues that they can't effectively communicate with the others, it can strain the relationships within the family and can make the home an uncomfortable place for some—or all—family members.
Our individual counseling experts can help you address mental health problems and negative behavioral patterns that make you a less-than-ideal parent, child, or spouse. As we successfully help you improve as an individual, we will also help you communicate with your family, understand their needs better, and know what to do to protect your own mental health while also keeping harmony within your family.
From the children to the parents, our counselors are experts in handling personal issues that may come as sensitive or complicated. Included in the areas of concern that we can help manage are the following:
Inconsistent parenting

Introduction of new members to the family (remarrying, adopting)

Divorce of parents

Substance abuse of either parent

Abusive behaviors of parents

Anger management (parents and children)

Conduct disorders of children

Mental health issues of both parents and children

Lack of communication between parents and children

Intense sibling rivalries

Effects of a recent loss

Trauma recovery
Let's Talk Now – Free Consultation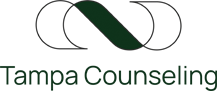 Failure to take care of yourself will not only diminish your quality of life but will also negatively affect how you manage your relationships with other people. Worse, you may even hurt the people you love if your personal issues will remain unresolved and free to fester.
If you want to realize your full potential and have a healthy relationship with people around you, asking for help is both reasonable and a sign of courage. Talk to our Seffner, FL life coach and allow us to guide you as you go through your journey of personal growth.
Call Tampa Counseling today at (813) 592-1912 for your Free Consultation with our Seffner Individual Counseling experts!