Dover Family Counseling
Families, like any relationship, will go through changes and conflicts that will affect each member in different ways. If not handled correctly, these changes can create a wide rift within the family and develop unhealthy patterns—emotional, psychological, or behavioral.
To help identify and effectively address the problems in your family, Tampa Counseling offers Dover family counseling services for individuals facilitated by expert counselors. We guarantee a safe place to voice your concerns.
We recognize how complicated or sensitive family conflicts can be. All your information will be held in confidence and will be treated in an objective, professional manner. This way, we can provide you with insights that will improve the overall relationship within your family while also addressing your individual needs.
If you are a parent having troubles with connecting with your kids or if you are suffering a great loss or trauma, we can provide effective individual counseling that will address the unique needs of your family and improve your overall relationship with your family.
Call Tampa Counseling at (813) 592-1912 for your Free Consultation with our Dover Family Counseling experts!
Growing Together as a Family
Individual Counseling to help Families
Several issues can make family relationships more difficult than it's supposed to be. Parents may remarry, siblings may have intense rivalries, a family member may die, or someone may suffer from substance abuse. No matter the issue, varying negative effects can result in dysfunctional family relationships and hardship.
With our Dover family counseling services, our counselors can help you develop more understanding for your family members. We can then work on improving your skills when it comes to communication, problem-solving, and coping mechanisms.
Depending on the specific issue that your family is facing, the length of your counseling sessions will vary. What is consistent, however, is the goal to help you achieve deeper connections with your family that will make you stronger as you face future challenges.
Our family counseling services can help you resolve various issues, including the following:
Dysfunctional family boundaries

Lack of communication

Conduct disorders of children

Substance abuse by either parents or children

Marital problems

Trauma from an abusive parent

Effects of divorce on the children

Effects of remarriage on the family

Effects of other major changes (e.g., moving to another state, lowering standard lifestyle due to job loss or bankruptcy)

Dealing with death or a chronic illness of a family member
Dealing With Loss at Any Age
Grief Counseling & Elder Counseling
Grief comes after the loss of a loved one. This loss can occur in several ways: death of a family member, dissolution of marriage, estrangement with a family member, and other significant loss of someone you hold dear. Regardless of how you lost a person (or even a pet) in your life, grief can be a hard feeling to overcome.
Losing someone can affect people in different ways. They can experience a myriad of emotions, including sadness, denial, anger, loneliness, guilt, yearning, regret, or even shame. Our Dover family counseling services can provide you with a support system as you go through all these emotions and help you start adjusting to a new life without your lost family member.
At the same time you are grieving, you may also be struggling to help your children deal with the fact that a parent, sibling, friend, or pet is now gone. Our sessions can help you learn skills to help your kids grieve in a healthy manner.
Our counseling services will also prove helpful in supporting you as you reach the later stages of your life. We can help the older people fight depression as they contemplate their own mortality and the unique challenges of aging.
With our grief counseling services, our goal is to help your retain healthy family connections as you process the loss of a loved one. We will help you adjust to your own loss while also helping your family members grieve without bottling up emotions or resorting to substance abuse and other unhealthy outlets.
Becoming a Better Partner & Parent
Individual Counseling
Individual counseling is a great way to improve your family relationships. This is an opportunity for a parent or a wife/husband to improve in their emotional, psychological, and behavioral patterns within the relationship.
As family counseling professionals, we can help address your habits that can negatively affect your family. Our sessions are conducted by counselors who will evaluate your current standing, recognize your strengths and weaknesses, and create an efficient "game plan" that will let you improve your actions, thoughts, and emotions for the betterment of your family.
If you are a parent, our counselors can help you with various issues, including the following:
Parenting concerns

Career choices

Dealing with the effects of divorce on you and the children

Financial problems

Mental health problems
If you are a wife or husband, included in the issues that we can help you address are:
Intimacy problems

Lack of communication

Dysfunctional boundaries (both with your partner and your children)
Regardless of the issue you're struggling with, if you know that your family is getting affected, it is always best to talk to an experienced life coach. Tampa Counseling can always lend you an ear and offer reasonable advice, putting you and your family's wellbeing on top of everything.
Let's Talk Now- Free Consultation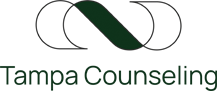 Your family deserves the best. No children should grow up in a dysfunctional household, and every parent should have a support system that will help them figure things out.
Although there is no fool-proof guide to having a 100% happy family, our Dover, FL counselors can always give you expert guidance on how to deal with changes and family issues in the most effective, healthy way possible.
Call Tampa Counseling today at (813) 592-1912 your Free Consultation with our Dover Family Counseling experts!