Brandon Relationship Counseling
When you find someone to love, and you get to feel loved in return, it is understandable that you would want to keep that relationship for as long as possible. So when the time comes where you face issues that can overshadow your love at the moment, don't shy away from the opportunity to work with a counseling expert.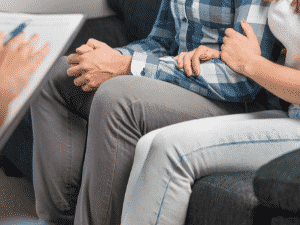 Tampa Counseling offers Brandon relationship counseling which aims to primarily promote healthy and honest communication between couples in order to analyze the root cause of the conflicts. We offer a supportive and non-judgmental environment that encourages your growth as a couple—understanding each other's needs and being willing to compromise for one another.
However, like any form of counseling, our sessions can only bear great results if you willingly display proper cooperation and desire to change. Whether you are just dating for a year or two or already married for decades with kids, there is always a way to effectively handle conflicts without leaving or hurting each other too much.
Talk to our Brandon, FL relationship counselors and discuss how you can modify negative patterns—emotional, psychological, and behavioral—that jeopardize your relationship.
Call Tampa Counseling at (813) 592-1912 for your Free Consultation with our Brandon Relationship Counseling experts!
Couples Counseling
Every couple will have to deal with several personality and behavioral aspects in order to make the relationship last. Whether you are still dating, living together, or already married, there can always be conflict that will challenge your love for each other.
With our Brandon relationship counseling, you can have helpful insights on how to deal with changes and patterns that make the relationship not as magical as you first felt. Our counselors can guide you in pinpointing what needs to be done and how to better understand and cater to each other.
Couples counseling can successfully help resolve various issues, including:
Dysfunctional communication

Unhealthy boundaries

Intimacy problems

Career choices

Marriage plans

Substance abuse

Negative habits
The goal is that after the counseling, you will have better communication and conflict resolution skills as a couple. You will better understand the thoughts and emotions of each other, and you can make smarter decisions for your relationship in the future.
Premarital Counseling
Although you can't guarantee a perfect marriage, premarital counseling can equip you with proper strategies to handle future marital conflicts better. It can also be a way to avoid the most common issues that married couples often experience.
As you go through premarital counseling, our relationship counselors will act as mediators as you and your partner discuss major aspects that will affect your relationship sooner or later. We will aim for honest yet gentle discussions that will clear each of your sides and set realistic expectations on how your marriage will be like.
Some of the major issues premarital counseling can help address are the following:
Individual and joint finances

Family planning

Infertility

Beliefs and values

Different cultures

Problem-solving strategies

Decision-making methods

Sex and intimacy

Career choices

Influence of families and friends in the marriage
Premarital counseling will allow you to understand your partner's goals, hopes, and preferences in the relationship and vice versa. This will ideally help you avoid major misunderstandings that can lead to intense arguments, loss of intimacy, and the emotional turmoil of one or both partners.
Marriage Counseling
Loving your partner is only the tip of what's required to make a marriage work. You also need to work on your communication, commitment, loyalty, trust, and understanding of each other. And when you encounter problems that seem to dwarf your love for your spouse, the courage to seek professional help is also vital to the relationship.
Marriage counseling will give you and your spouse a safe space where you can discuss issues that may be too sensitive and private to be shared with your families and friends. Our counselors will act as objective mediators who will give insights that are focused on both your interests and wellbeing. We will identify, analyze, and create a plan to improve the negative emotional, psychological, and behavioral patterns you or your spouse have.
We will provide tools and share strategies on how to clarify various issues, including:
Family roles

Parenting styles

Financial management

Infidelity

Lack of intimacy

Method of communication
It is also important to remember that marriage counseling is not only for troubled couples. You can also talk to our marriage counselors to ask for guidance as you face a major change as a couple (e.g., moving to another city, pregnancy, job promotion, living with in-laws, etc.) or to simply get advice on how to become more affectionate with each other.
Individual Counseling
Both partners should extend their efforts in making the relationship work. Being complacent and taking the other for granted can be the start of numerous issues that will lead to the relationship's downfall. Taking this into consideration, you should make an effort to reflect on your problems and address how they affect your partner and your relationship.
Our Brandon relationship counseling experts can meet you in a one-on-one session where you can safely discuss all the struggles you have on your own. We can help you make sense of these struggles and create a plan on how to move past them, albeit gradually.
Individual counseling will allow you to effectively deal with the following personal issues and more:
Substance abuse

Anger issues

Depression

Anxiety

Unhealthy/unhygienic habits

Compulsive buying behavior

Contrasting beliefs
If, however, the major problem is not necessarily on you but on how you and your partner deal with your everyday struggles, you can still go on individual counseling if your partner is not willing to participate. Even though couples counseling will reap far better results, gaining knowledge on how to at least improve your end of the relationship can still go a long way.
Free Consultation Available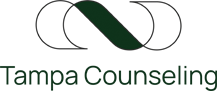 Many people won't be lucky enough to find someone to love who will also love them in return. If you are one of the lucky ones, it is just right that you give your relationship the best shot.
Heal from your wounds. Improve your communication skills. Respect and hear your partner out. Ask help from the professionals when the relationship seems to get stuck with unresolvable conflicts or lost intimacy.
Call Tampa Counseling today at (813) 592-1912 for your Free Consultation with our Brandon Relationship Counseling experts!