Brandon Marriage Counseling
Every marriage has highs and lows. It will take commitment and lots of work in order to keep the relationship thriving and blissful for both partners. Although arguments are normal for every couple, differences that seem hard to resolve can be helped with Brandon marriage counseling sessions.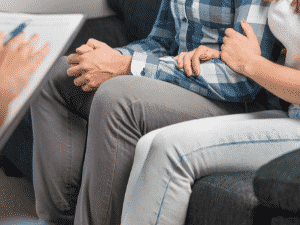 Tampa Counseling has marriage counselors who will facilitate counseling sessions for individuals to encourage a healthy and effective expression of your issues in your marriage. We will help you analyze the root cause of your conflict, including emotional, psychological, and behavioral patterns. We can then help you work on how to modify these patterns and improve your relationship.
We can provide you with effective tools and knowledge on how to deal with your own negative traits and other external factors (e.g., in-laws, friends, working hours/job responsibilities) that strain your relationship. From building a strong foundation for marriage to resolving conflicts and mending your relationship, trust our counselors to give helpful advice.
We use the Gottman Method of marriage therapy, which focuses on the emotions the couple brings into a session, on dysfunctional negative interaction patterns, and on replacing them in order to make conflict discussions more functional and constructive. This marriage therapy also addresses things like trauma and empowers couples to turn toward one another during their hardest moments. With married couples that are grappling with things like infidelity, the Gottman method utilizes an approach to atone, attune and attach the couple again should both partners be willing to work through things.
Your marriage may not be saved after a single session. However, with consistent meetings and your full participation, we can help you rekindle the spark and find the reason to keep fighting for the happiness you felt at the beginning of your relationship.
Call Tampa Counseling at (813) 592-1912 for your Free Consultation with our Brandon Marriage Counseling experts!
Building a Foundation for Success
Premarital Counseling
The thought of saying "I do" can be so exciting that it may blur out the things that come after the blissful honeymoon period. However, every person's responsibility is to ensure that the foundation for their marriage is built with trust, understanding, openness, and love.
Premarital counseling is a your opportunity to deal with issues that might otherwise potentially cause a rift later on in the relationship. Our counselors will give you insights and provide tips on how to handle major concerns that will occur within the marriage. We will assist you in openly and honestly discussing the hopes, goals, concerns, and preferences you have with your future spouse.
Included in the topics that should be covered in the premarital counseling are:
Financial management

Family planning

Parenting styles

Communication methods

Conflict resolution strategies

Decision-making styles

Career choices or direction

Sex and intimacy

Division of labor

Families and friends

Beliefs and values

Health and habits
By laying down your expectations and wants in the relationship and learning how to ask the same from your partner, you can create a realistic vision of how your marriage will work. Premarital counseling will also allow you to create preventive plans for future marital stress.
Support for Struggling Relationships
Individual Counseling for Couples
Couples counseling can be helpful for every romantic couple, married or not. No matter at what stage you are in the relationship, you may discover issues that lead to heated arguments, emotional pain, and growing distance between you and your partner. Without effective communication and the willingness to understand and compromise for each other, these issues can only make your relationship cold and done for.
Our Brandon marriage counseling service offers individuals a safe space – either in our office or online – to discuss all the things you dislike in your relationship and voice out what you want. Our counselors will give you valuable insight and tools to identify the negative traits or patterns that are the root cause of problems in your marriage.
More importantly, we will help you create a plan on how to improve your understanding and become a better partner for your spouse. Because often, while you may know what is going wrong in your marriage, it can be hard to distinguish the right solution to the problem. An objective third party can be helpful in offering advice that considers each partner's needs.
Included in the issues that couples counseling can address are the following:
Effects of mental health problems of one partner

Effects of substance abuse

Lack of communication

Spending habits

Anger management

Occurrence of an affair

Children are the only reason the couple stays together

Lack of intimacy

Infertility
Reconnecting & Rebuilding
Divorce Counseling
Conflicts are a normal part of every relationship. However, if separation is already part of the solutions you're considering, divorce counseling can offer help in order to either salvage the relationship or at least give you and your partner an amicable break.
As the name suggests, divorce counseling will explore the idea of filing a divorce as opposed to keeping the marriage. The role of our counselors is to help you work through the conflicts in your relationship. The main goal is to amend all issues and gradually improve all areas of your marriage.
If, however, the relationship is really at its end, divorce counseling can help you deal with the divorce process, which tends to be emotionally and mentally challenging. Our counselors will also be your support once the divorce process is done, guiding you on how to adjust to a new life without your former spouse.
With our Brandon marriage counseling experts, you can better decide on things relevant in contemplating, filing, or moving on from a divorce. We can even help you make smart decisions when it comes to child support, custody, and alimony, among many other things.
Let's Talk Now – Free Consultation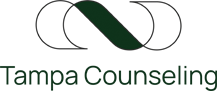 No relationship is safe from conflicts. This is why you and your partner need to work together in giving your marriage the best shot.
Before you even proceed with the wedding, equip yourself with knowledge and tools on how to deal with possible marital issues. And when you feel like you or your partner has feelings, thoughts, or actions that are slowly affecting your marriage, don't hesitate to talk to our Brandon, FL marriage counseling experts.
Asking for help is not a sign of a weak relationship. It's an indication that you are committed to building a good life with your partner forever.
Call Tampa Counseling today at (813) 592-1912 for your Free Consultation with our Brandon Marriage Counseling experts!