Durant Life Coaching
No one's life is completely safe from challenges and downfalls. Even lives that seem so "easy" have conflicts that can complicate the day-to-day responsibilities and long-term well-being of a person. And although you can't do anything to keep your life stress-free, you can always talk to life coaches to help you deal with various personal and general life issues.
At Tampa Counseling, our Durant life coaching services are tailored to meet the unique needs of each of our clients. Our coaches will act as your dependable support system who will be with you as you maximize your strengths and address your weaknesses. We will gladly impart our knowledge about rising above one's issues to help you improve any or all areas of your life.
Regardless of the specific goal you want to achieve, our Durant, FL life coaches are equipped to provide you with a custom plan of action that will resolve the root cause of your problem. You can also think of us as confidantes that you can always turn to as you make important decisions in life.
From taking care of your mental health to modifying negative emotional, psychological, and behavioral patterns, we will be there to help you achieve the best version of yourself. We offer individual counseling, family counseling, couples counseling, and even group counseling sessions and workshops.
Call Tampa Counseling at (813) 592-1912 for your Free Consultation with our Durant Life Coaching experts!
Building a Successful Home Life
Instead of treating our clients as people who need "fixing," our sessions are driven by a coaching approach that aims to realize every person's potential to improve all aspects of their lives. Winning at home—our goal for each client—is all about the better management of a person's mental health, emotional wellbeing, and behavioral patterns.
It consists of improvements in various areas of one's life. They will have more harmonious relationships with families and romantic partners. Parents will better understand and connect with their children. Better career choices will be made. Mental issues will be handled properly and eventually resolved. And many other life improvements.
None of these victories will happen overnight after a single session. But that's the beauty of life coaching. It's a gradual yet consistent and effective process of evaluating where you currently stand, pinpointing what blocks your growth, and creating an actionable plan to move past this blockage and prevent getting stuck in the same place in the future.
Our Durant life coaching experts will provide you with a support system that will help you appreciate your worth and celebrate your achievements. We will also hold you accountable for the setbacks in your growth process in a gentle yet firm manner. At the end of the day, our goal is to help you achieve your best self who can take on life challenges with or without our coaches.
Let's Talk Now – Free Consultation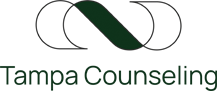 Whether you are looking to become a better partner, parent, or individual, our Durant life coaching experts are always ready to listen and help you out. We are trained to help clients deal with various mental, emotional, and behavioral issues in practically every setting.
Regardless of how unique your current situation might be, our coaches can provide you with a safe and non-judgmental environment that will encourage your growth in every aspect of your life. With your cooperation, our insights will prove effective in helping you understand the root cause of your problem and how to effectively manage or eradicate it.
Call Tampa Counseling today at (813) 592-1912 for your Free Consultation with our Durant Life Coaching experts!